Facility services that are above the rest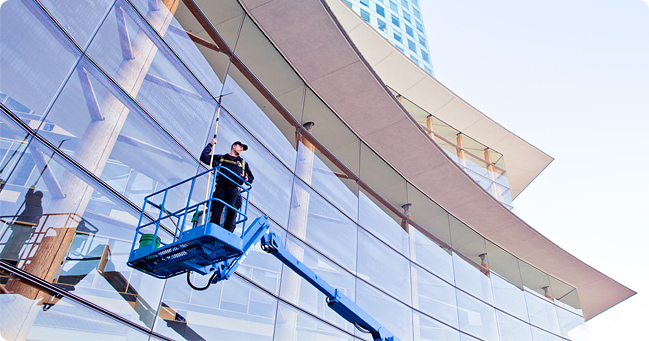 ---
AllWest Facility Services is one of the largest facilities maintenance companies in Vancouver and British Columbia. We're experts in the cleaning and maintenance of commercial, residential and industrial buildings of all sizes. Some of our most popular services are exterior building cleaning, window cleaning, pressure washing and winter management. Look up – way up! – and you'll probably see us at work.
AllWest complies with the industry's strict requirements for quality, training, work practices and safety. We are strongly committed to building relationships, adhering to strict safety standards and, of course, doing an exceptional job. We are forward-thinking industry leaders and recently opened our in-house training centre for employees, the first of its kind in Western Canada. Find out more about how we can help you here.
At AllWest, we focus on people: our highly-trained, personable staff, and you, our client. We provide highly skilled and certified technicians to carry out inspection, maintenance, repair and rescue services in difficult-to-access areas such as confined spaces and high-access structures. We are confident we can meet your maintenance needs and exceed your service expectations. Contact us for a personalized proposal today.
AllWest is a member of:
And a distributor for: