We're fanatical about safety.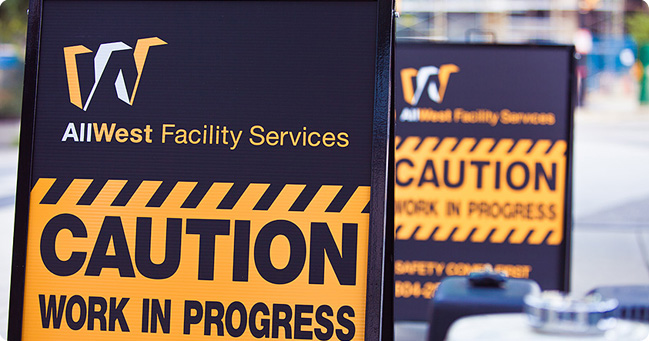 ---
It goes without saying that in our line of work, safety comes first. We go above and beyond to make sure our team members are operating in the safest environment possible and have the training and experience they need to do the job right.
In fact, safety is so important to us we've recently launched our own in-house training centre, a first of its kind in Western Canada. Read more about the AllWest Training Centre here.
We're proud of our excellent safety record, which we achieve through strict adherence to the following standards:
Rigorous health and safety program
Site-specific Fall Protection Plans (in accordance with WorkSafeBC guidelines)
Rope Access technicians are certified by the Society of Professional Rope Access Technicians (SPRAT) and/or the Industrial Rope Access Trade Association (IRATA)
Swing stage operators are all SIAC-certified
Life operators call carry valid lift certification
Supervisors all carry first-aid certification
Regular inspection of all life safety equipment
Constant communication between all employees and supervisors through use of cell phones and two-way radios
Controlled work zones
Accredited with ContractorCheck, who assess the Health & Safety policies and procedures of contractors to ensure they are meeting legislative standards and industry best practices.
Accredited with ComplyWorks, who ensure that contractors and suppliers meet corporate, regulatory and legal requirements in this way is called performing "due diligence".